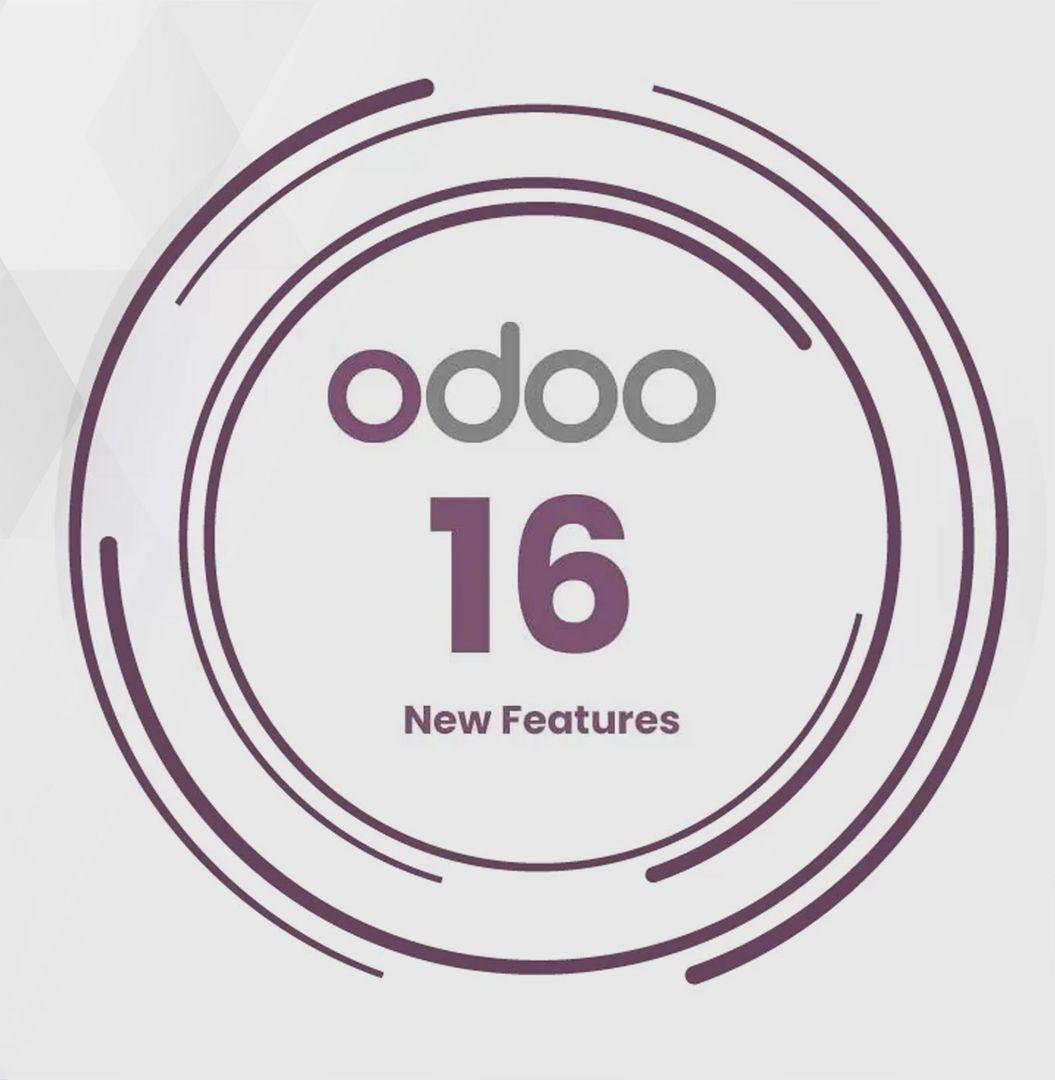 Introducing Odoo V16!!
Nio is pleased to share this exciting news with you!
Odoo has launched their newest version - Odoo V16. This version is Better, Faster and Smarter!
Just to name a few, here are some new key features outlined by Odoo's Founder,  Fabien Pinckaers:
Blazing fast performance 



New Dashboards


New Knowledge management app 

Improved Accounting, MES, Website/eCommerce

Dark mode and countless other quality-of-life improvements


Lets have a closer look at what's new with Odoo V16!
Knowledge (New App)


New knowledge management app: Gather Knowledge, expand it as a team
This app allows your professionals to contribute important data that can benefit all users.
Embed Knowledge app video: https://youtu.be/zgsTZxUWp_o
Website


Analytics Tool: New analytics dashboard that works out of the box for SaaS users.
Grid Layout: Gives users more control and customization options on the website building elements.

Odoo V16 merged the backend and frontend menus to navigate between the two smoothly.

Improved Chatbot: Users can get solutions to their procedures directly from the Chatbot.
Accounting


Improved by adding many new tools and functionalities and faster operational speed.

Added a new analytic widget on invoices to ease analytic distribution, analytic plans (replacing groups), and analytic distribution models.
Improved the bank reconciliation widget's navigation, interface, and readability.

Added a new guide, templates, and functionalities to import the following accounting data: contacts, chart of accounts, and journal items.


Inventory




At the level of Operation Types, decide how to automate the creation of batches, either per contact, carrier, or destination country.

When resupplying from other warehouses, view their available stock from the replenishment report vendor info.

Reworked menus. For example, Subscription Module has merged with Sale Orders making administration simpler and speeding up operations
Barcode Printing and scanning methods have been simplified in Odoo V16.
Upgraded Delivery Methods and Force back-order options 
 
Manufacturing


Split and Merge MOs: Split manufacturing orders for batch production or splitting and assigning production to different employees or work centers. Merge manufacturing orders for batch production or planning purposes.
Import and export products and their forecasts. Delete and replenish in batches.

Clients can now track the status of the manufacturing process of the order by the link generated through sales order.

Subcontracting Portal: Manufacturing subcontractors can now register their production from their customer portal.

Improved MES: Complete redesign of the work order Tablet view. Feedbacks are now available from the Action menu. Employees can log in to work centers and work orders, individually or simultaneously. 
CRM 


The backend is perfected for more visibility and onboarding processes.
View all leads you have assigned and how they are doing from a single reporting place.

Detect similar leads based on their phone numbers.

Merging leads: reports are now folded on the chatter and regroup all the information from the merged leads.
 
Marketing 


Enables the user to design distinct email templates as per their business requirements.

Mass edit mailing contacts from the List view.

Create leads from any social post or comment.

24 X 7 support from the Vimeo platform for e-learning to help with creating marketing material.
 
Purchase and Shipping


View the purchase history of a product on RfQs, helping to track its price.
The cost is corrected when the bill price is different than the purchase order price.

Revamped call for tenders. Create alternative requests for quotations and compare them easily, globally or line per line. 



Creating a dedicated purchase agreement is not needed anymore.
The option to 'Pick up in store' was added. 
Insure parcels sent by UPS, DHL, FedEx and EasyPost.
 
Human Resource and sign 


Set approvers sequence as per your company needs.

Create 'Stress days' where employees cannot ask for leaves.
 

Signature request: Send documents to sign to applicants.

Employee progress and skill monitoring becomes easy with reports and statistics.
To learn more about Odoo 16:
There are 486 Improvements to be exact! What an improvement to an already amazing software!
New Pricing 


This version also comes with New and Improved Pricing. 

For the price of a single app, companies can now get all Odoo apps! SMEs can now fully experience the benefits of this software. Integrating all of their business flows into one easy to use platform. To learn more about pricing click                  Learn more!
Odoo V16 is the Software your Business Needs..
In summary, using and managing your business with Odoo V6 will be simple as it ensures the highest level of efficiency in business management through the addition of functionality and an improved user experience.
This version is truly a game changer and we at Nio are delighted to be part of it.