Current - Status Quo
Limited online and remote sales. Marketing using simple targeting without automation.

Get Digitally Ready
Multichannel offerings and remotely enabled sales force, based on data-driven decisions and some automation.

Then Future Ready
Customer journeys integrated across channels, with self-serve, personalized recommendations, and automation.

Connect with your Customers

Your Customer journeys are integrated across physical & digital channels with self-service, personalized recommendations and automation.
| | |
| --- | --- |
| Omnichannel and personalized go-to-market approach. | Insights from data to sense where and how the market is changing. |
| Pricing optimized and personalized using real-time data. | Integrated end-to-end customer journeys enabled by self-service and automation. |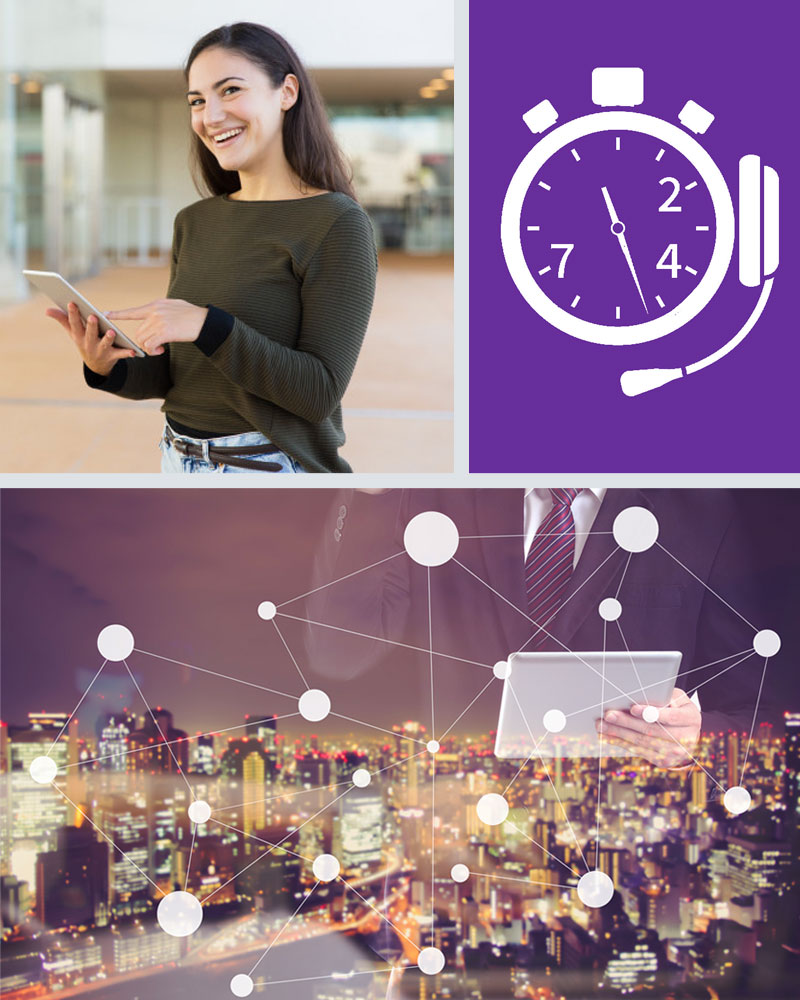 The Core Module consist of all the ways in which you connect to your Customers:
CRM, Sales
,
Website
,
Mobile Apps
,
eCommerce
,
Events,
Email & Social Media Marketing
.
Customer Relationship
Management (CRM)
Track leads, close opportunities and get accurate forecasts.
Get the insights you need to make smarter decisions.

Design custom dashboards to get a picture of your business at a glance

Dig deeper with real-time reports and flow charts that anyone can create and share.
Schedule activities based on your sales scripts: calls, meetings, mailing, and quotations. Get all the information you need, directly on the opportunity: website pages viewed, mail received, etc.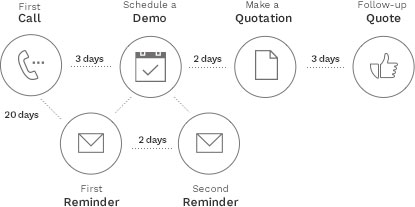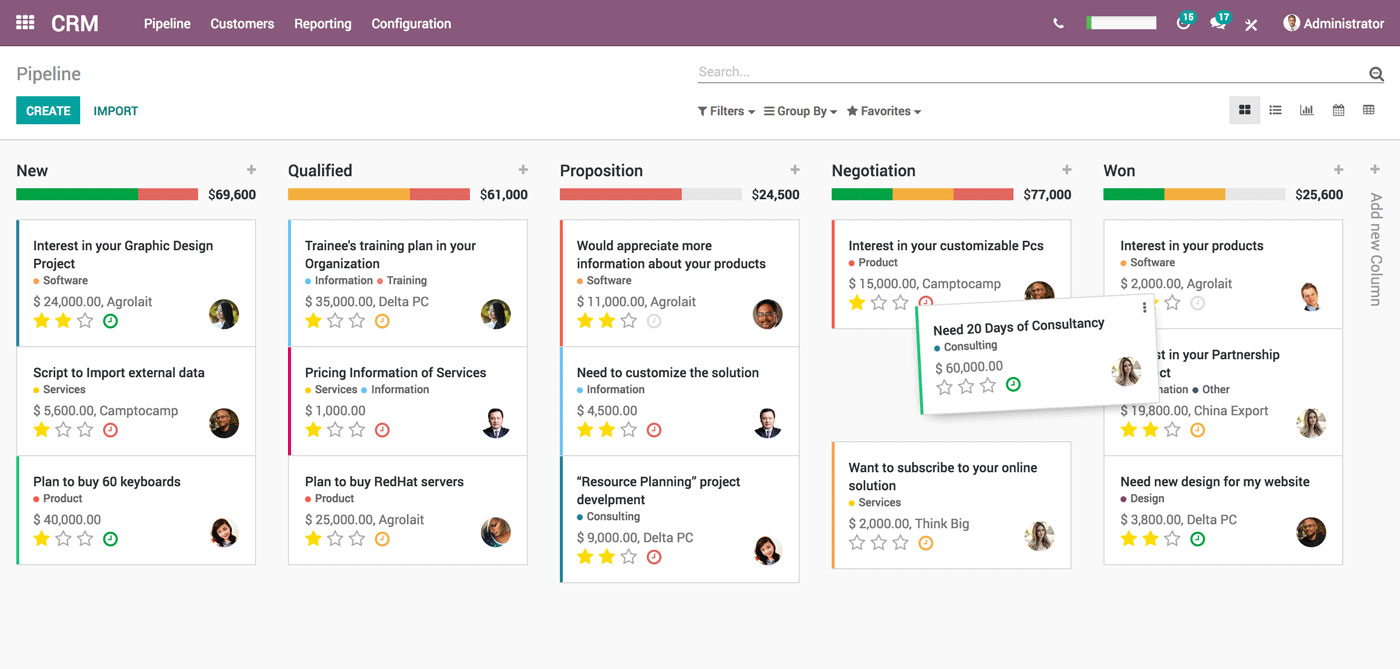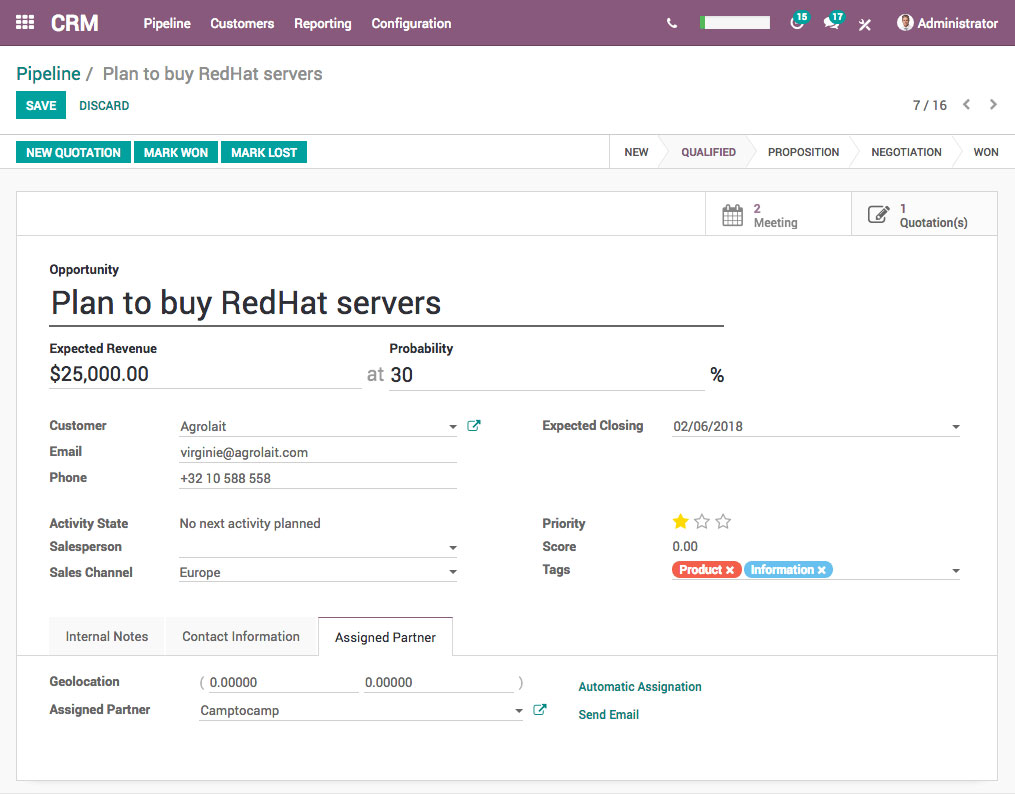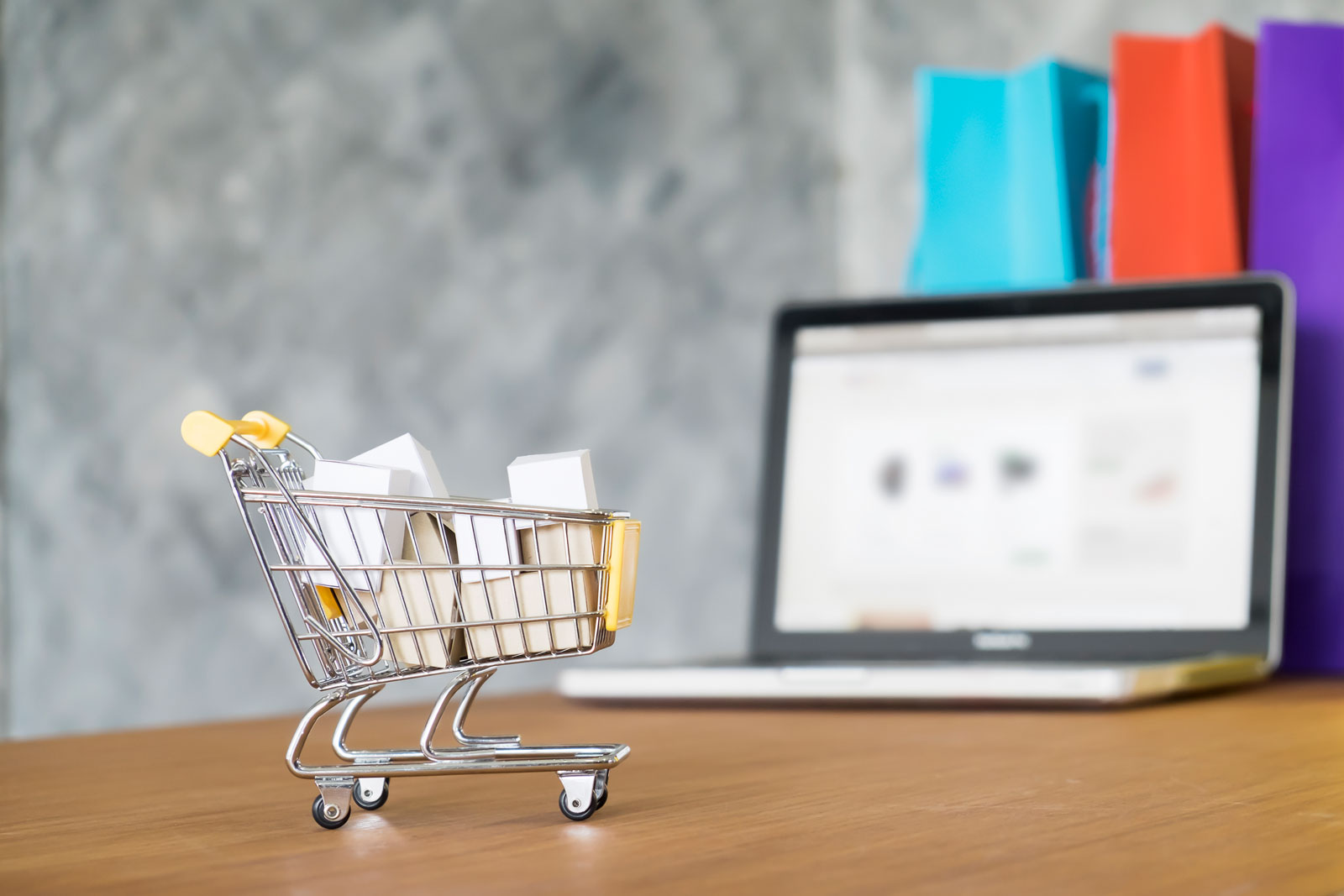 eCommerce
With an integrated eCommerce platform, inventory and sales can easily be maintained via automatic stock adjustments and reporting.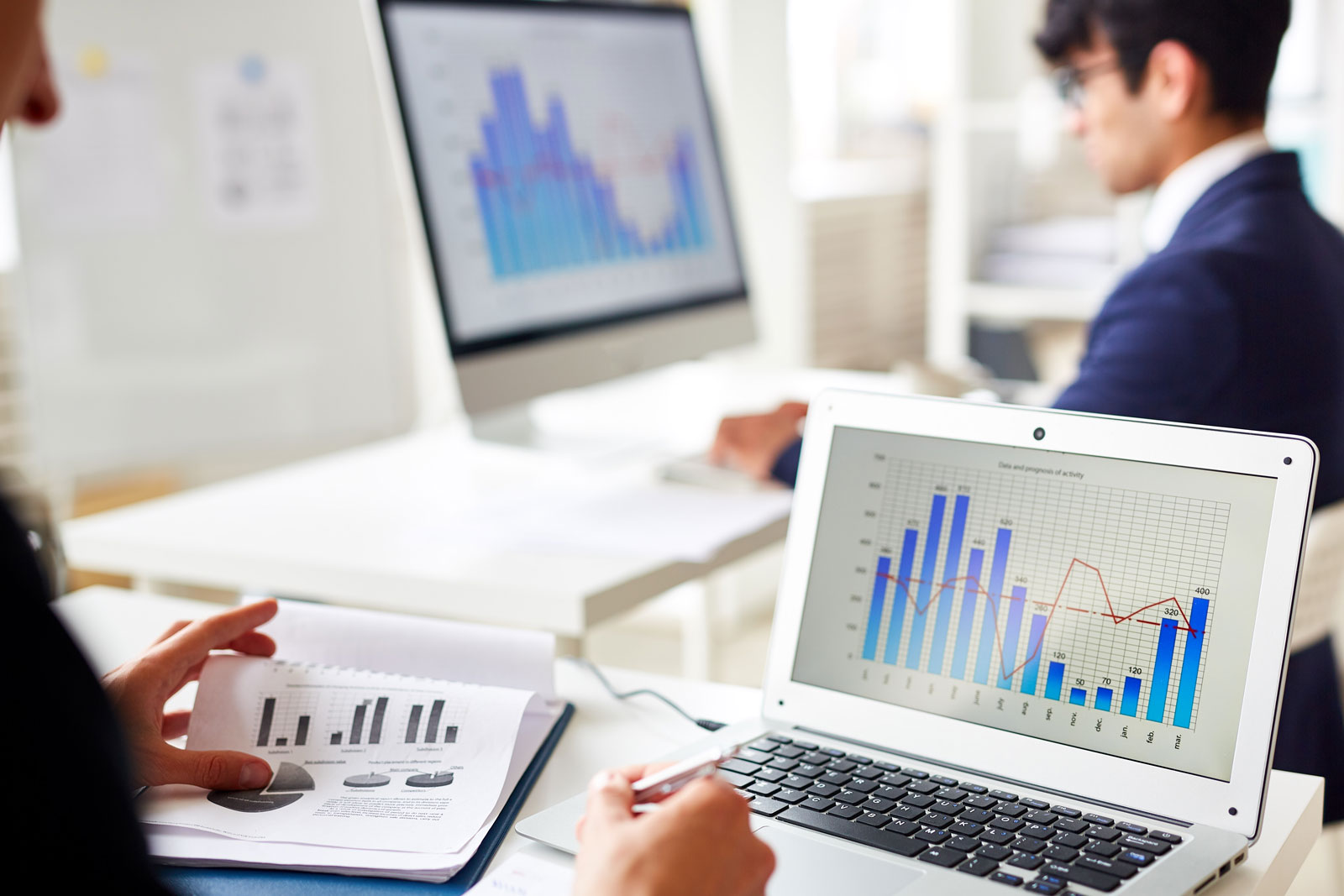 Sales
Send clear and complete quotations to your prospects. Add product descriptions, beautiful images, and additional information simply by dragging and dropping building blocks.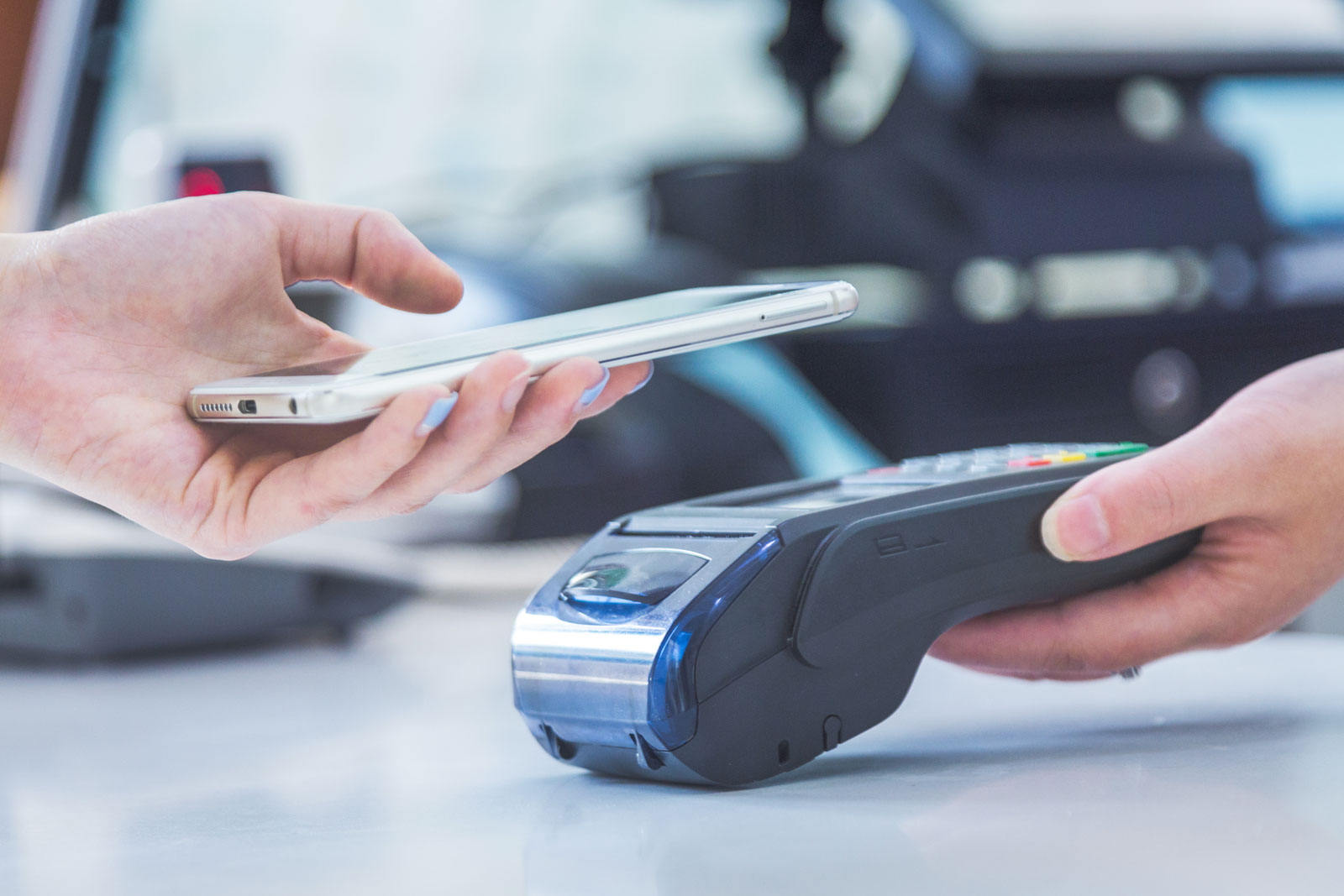 Point of Sale
Set up new stores quickly and easily with just an internet connection. Then use your Point of Sale everywhere, anytime. Of course its all integrated with your Sales and eCommerce Channels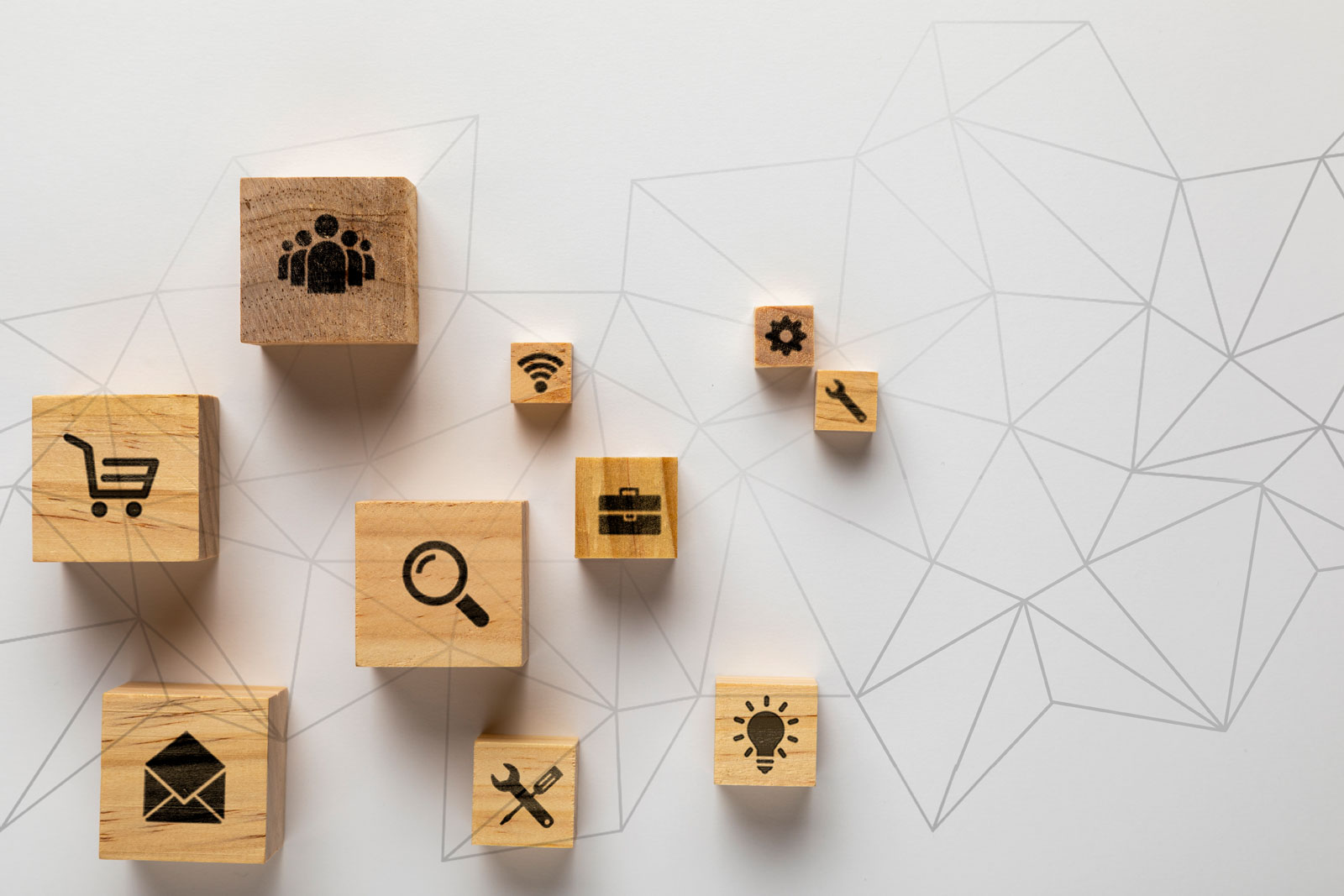 Digital Marketing
Digital marketing increases awareness, connects you with your customers, boosts leads, and income. It can also provide customer support and help broadcast important company news and messages.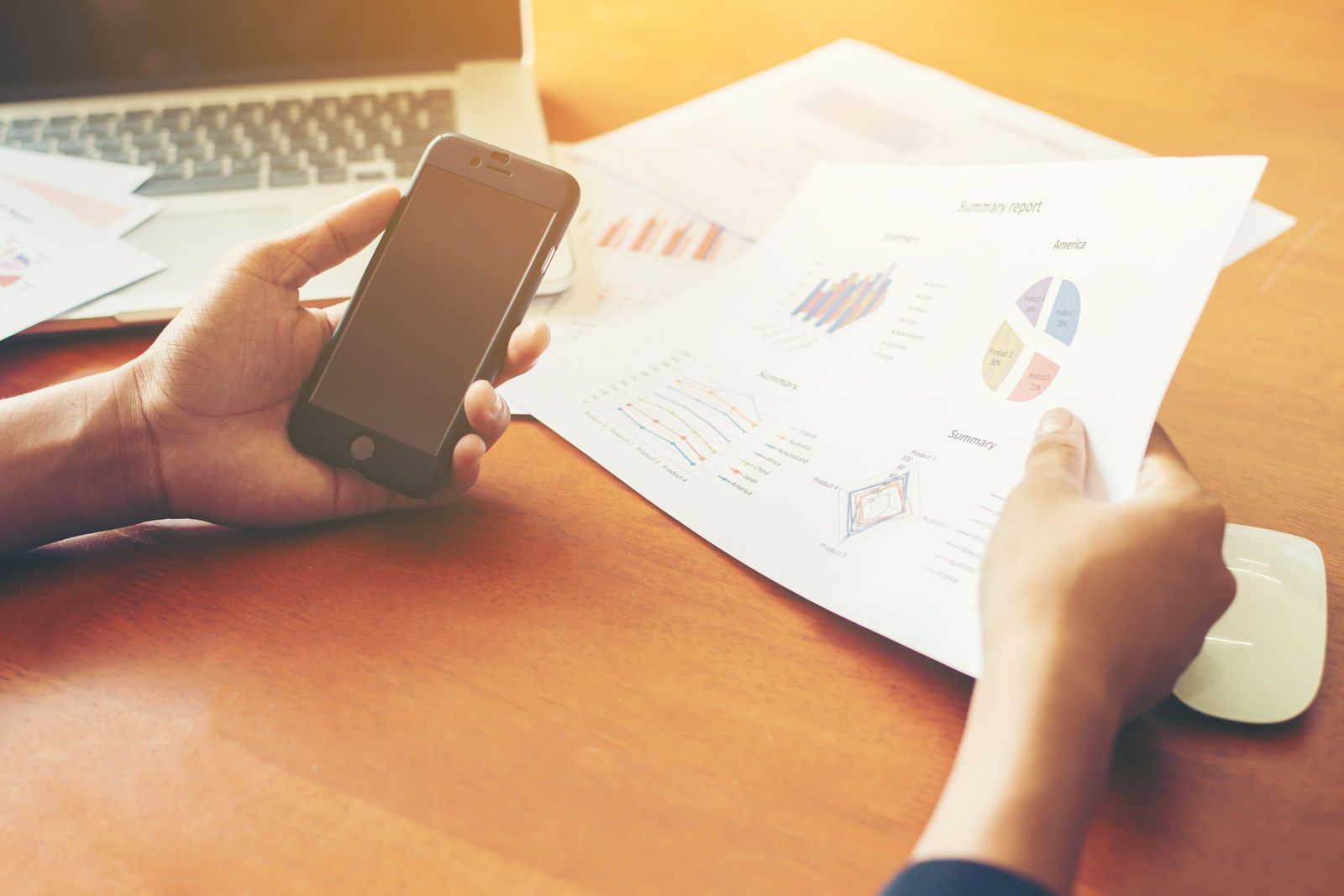 SMS Marketing
Prepare all your SMS campaigns and schedule them to be sent later. You don't have to be connected for your campaign to be spread out to the world!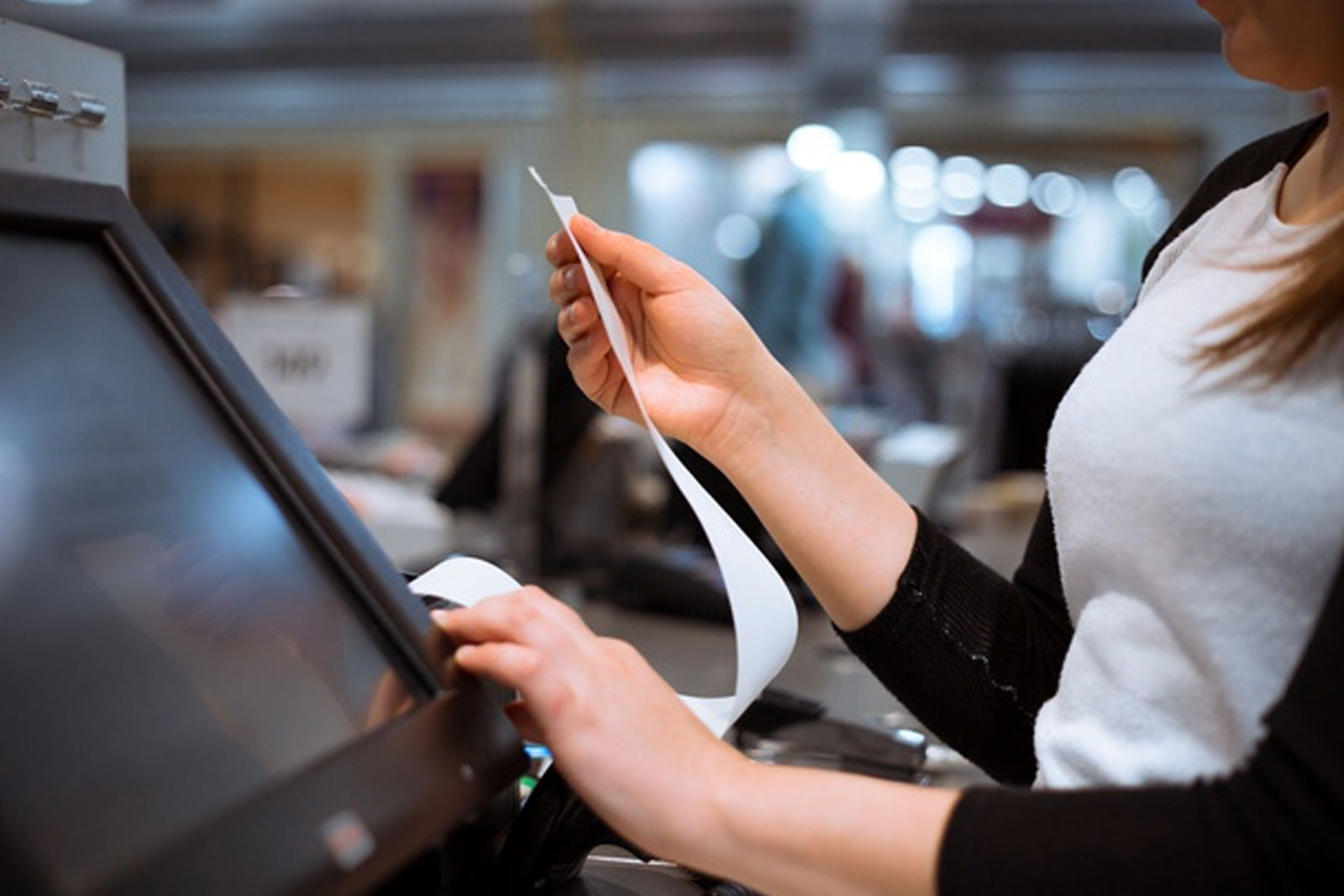 Invoicing
Eliminate the hassle of sending reminders for late or outstanding payments. Automated follow-ups are simple to configure and help to streamline billing to make payments quick and easy.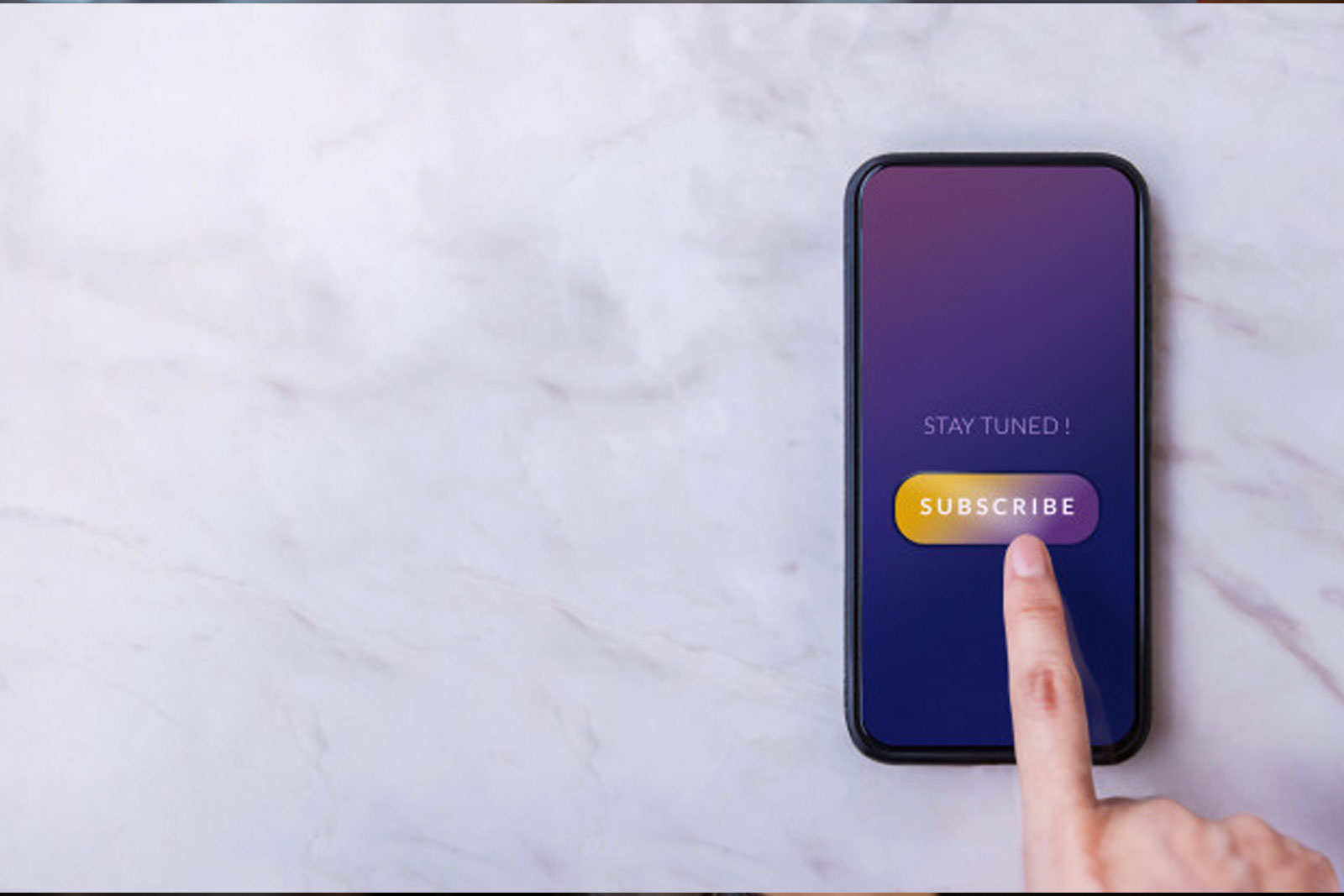 Subscriptions
Increase sales by getting rid of login requirements and making signup simple. Give your customer access to a user-friendly portal with all their data and contract options at a glance.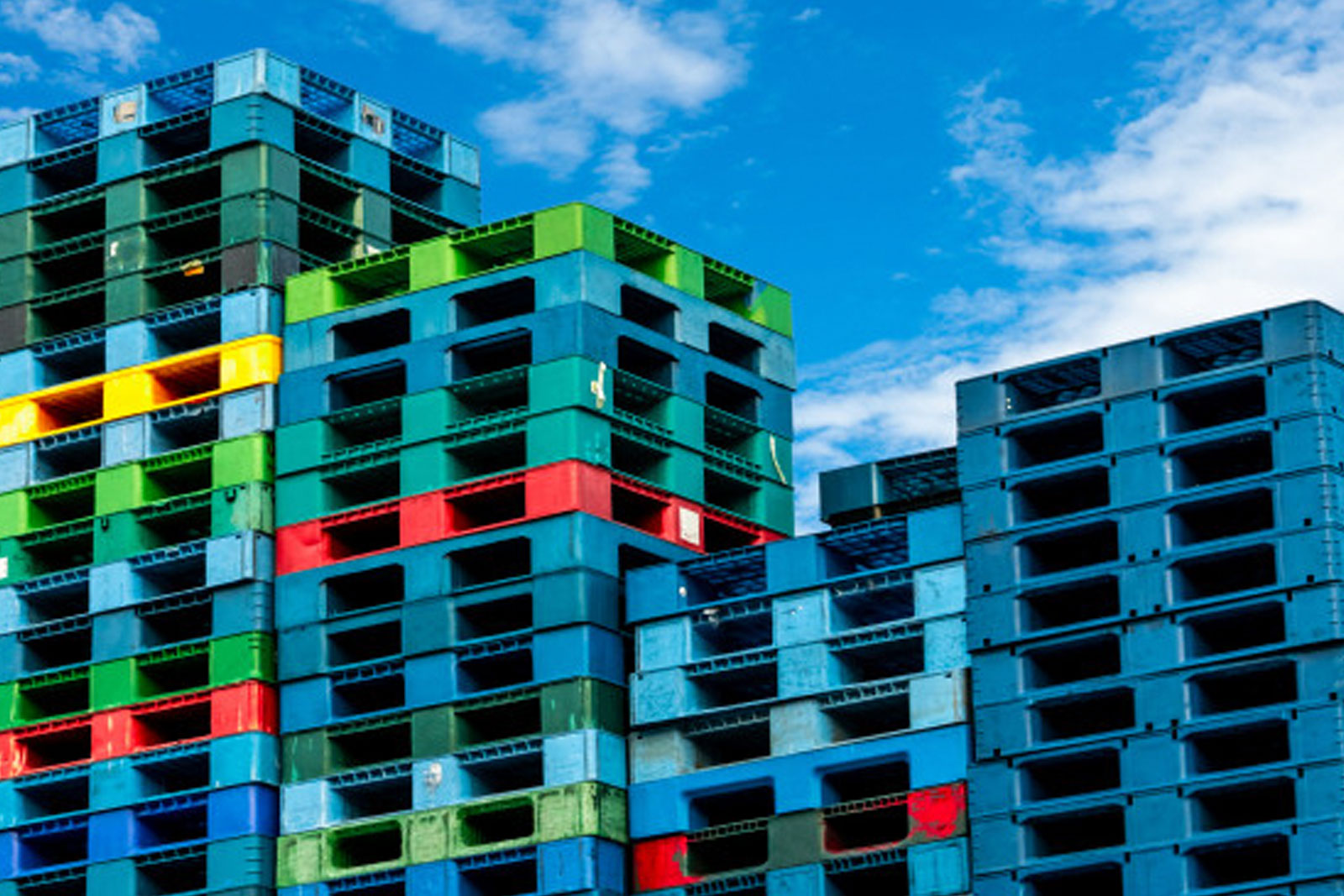 Rentals
Create your rental order, schedule, deliver, return, and invoice from one single view.
Get all the information you need directly on the rental order.

A smooth and friendly user's experience that has been built to ensure the user seamless adoption.
Fluidity and full integration cover the needs of even the most complex companies. The flexibility of Nio Digital is such that modules can be added according to the growth of your company, adding one module at a time as your needs evolve and your customer base grows.
Website
Get a website that automatically adjusts to fit your brand guidelines.
Survey
Automate appraisals, satisfaction surveys, marketing campaigns, etc.
Blogs
Engage and retain your audience on all platforms.
Forums
Enables collaboration that could generate insightful discussions.
Live Chat
Engage with visitors, deliver real-time support to customers.
Events
Manage on-site and online events. Lets you organize, publish, promote & sell.
eLearning
Enables community learning, share knowledge and inspire others.
Purchasing
Automatically send RFQs to your suppliers based on your stock levels.
Analytic Accounting
Helps you examine the costs, sales and margins of a service or product.
Vendor Bill OCR
Easily setup s vendor bill control process.
Reports
Get a better understanding of your company's strengths, weaknesses and opportunities.
Helpdesk
Track, prioritize and solve customer tickets.
eSign
Easy and fully integrated electronic signature solution.
Documents
Save time recording bills, scanning contracts, become a paperless company.
Appointments
Manage meetings online. Automate your scheduling process.
Inventory
Maximize your warehouse efficiency.

Connect with your customers today!
Try our open source software, and explore all the Apps and Services
you need to connect, empower and optimize!